Tree Spraying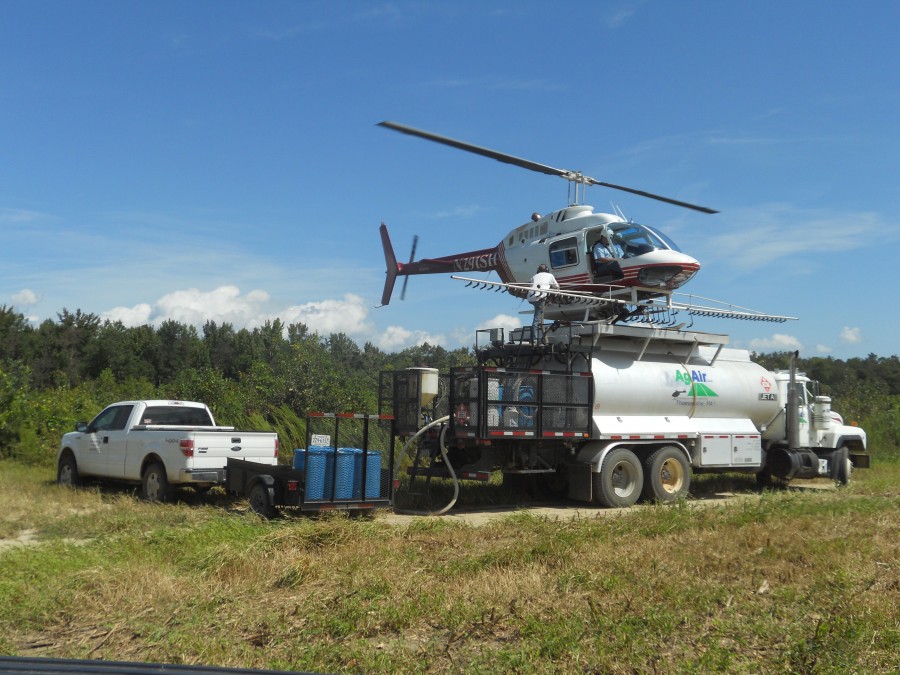 Rock Springs Forestry, Inc. is highly involved in the herbicide application program, and we treat thousands of acres each year. We subcontract the applicator, whether aerial or ground, but we are on site for every application on our clients' tracts.
Our responsibilities in our spraying program are making recommendations for the types and amount of herbicides to use, determining when weather conditions are appropriate for applications, assisting in measuring and mixing the herbicides, recording the necessary information for application reports (weather conditions, batches mixed, loads taken, amount of product applied, etc.) and supervising the application.
We are firm believers in the benefits of using herbicides and often recommend their use as a tool to meet our clients' objectives. We are able to compete in the market with our spraying program because of our involvement in the process and pass on any discounts we get for bulk pricing on the herbicides and application to our clients.